At Above The Rest Garage Door Repair we provide local garage door repair to the community. Garage doors can act up in a variety of ways, and we're here to take care of the problem. That is why we offer 24 hour emergency garage door services for an additional price, because you never know when your garage door is going to act up. If your garage door requires repair due to broken hardware, sensors, immobility, or is simply making noises that are not normal, give our trained technicians a call. Our services include a safety inspection to ensure that the problem not only gets resolved, but future problems also are prevented.
We're prepared to inspect and fix any of the following garage door repair needs:
Door Cables
Door Rollers
Torsion Springs, Shaft
Side, Center Bearing Plates
Secure Backhangs, Fasteners
Force Settings
Emergency Release
Limit Settings
J-Arm Mounting
Photo Eye Sensors
Trolley Rail
Safety Reverse
Garage Door Jambs, Header
Horizontal and Vertical Track Alignment
Spring Pads, Section Hinges
Lubrication
and more!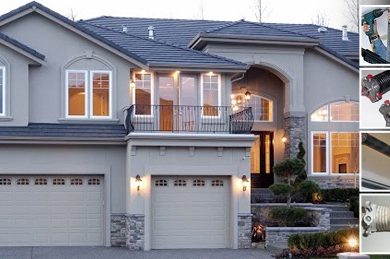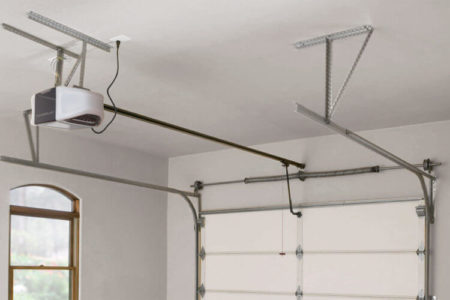 If you are in need of local garage door repair, it is important you call a garage door expert right away to ensure that your garage door is properly functioning. Problems that require repair can cause your home to be insecure and more vulnerable to break-in. Further, you and your family could be at risk for injury as long as these problems persist. So, let us help!
There are some garage door system maintenance steps that you should complete regularly in order to increase the life span of your door and sense any potential repairs. Make sure to observe your garage door as it opens and closes every time it is in use, to assure that it's moving smoothly. You may also want to examine and tighten the roller brackets and bolts every now and then if they appear loose. Our experts are happy to show you where these brackets are upon repairing your garage door.
However, it's important to leave major repairs to the professionals.
For example, if the rubber weather seal strip is brittle or cracked, you'll want to replace it as soon as possible. This will prevent the elements from entering your garage and home. Our local garage door repair service technicians will inspect and replace steel and nylon rollers is also essential to keeping your garage door in top working conditioning. We can check the high-tension cables that lift your door and repair broken strands and other damage, as well as test and repair safety features like auto-reverse and the photo eye sensors. And, we'll never forget to inspect your door for general wear and tear, water damage, chipped or peeled paint, rust spots, or warp. Last, trained technicians can observe and test the garage door balance by disconnecting the power source for the garage door opener and lifting the door to waist level. If the door drops or rises, it is out of balance and requires adjustment, which we can perform in a cinch!
It's important to keep garage doors functioning properly for the safety of you and your family, and attending to regular maintenance and repairs can effectively increase the value of your home overall. Call us today to schedule a service or use our emergency garage door services. We are here to serve you!